If you're a Halo 2 fan, then this small blast from the past should make you smile as one of the co-creators found a gem on an old hard drive. Marcus Lehto, former Creative Art Director at Bungie, and the man who literally helped created Master Chief, had more than a hand in the first three Halo games. And when you're doing that kind of work over the years, some of it is bound to get cut or lost to time. Apparently, Lehto was going through an old hard drive and discovered a piece of franchise history from Halo 2.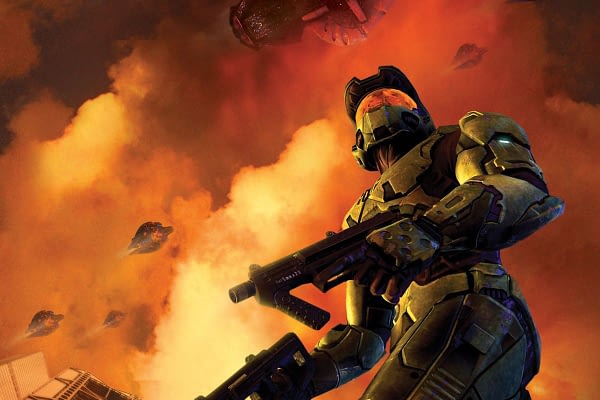 Below is the rough draft of a cinematic cutscene of the game, complete with temp voice acting. The footage shows the ship coming out of a jump with Master Chief and Sergeant Major Johnson on board. This is a slightly different version of the original where they discover the second Halo ring. A couple of different angles and dialogue changed up, but it's damn near close to what's in the game as-is. A rare look at how they originally planned the scene before it was fully animated. A rare look into creating a pivotal moment in the game. Enjoy!
I found all the old previs cinematics for Halo 2 on an old hard drive in my attic. Fun to see these in a rough state. pic.twitter.com/1o4CyId98U

— Marcus Lehto (@game_fabricator) January 5, 2020
Enjoyed this article? Share it!
Source link Video Game Art